Well, when I said I was spotting, I guess I over spoke. Turns out it was A SPOT. Not spotting. I haven't had so much as a tinge of pink since then. I don't know what to think now. Stupid body.
My dog did well today. Thank you for your prayers & good wishes. He had several spots removed including 4 big enough to require a stitch each. They're being sent off to pathology to make sure they're not cancerous. He's doing well except very sleepy tonight. Pretty much to be expected.
The vet was an interesting trip. Not only did Kenzie get dropped off for surgery but my cats were all due for shots. One was AWOL this morning and didn't go with us. The other is so overweight that they couldn't decide if her lymph nodes were swollen or just covered in fat. And the best part, one freaked OUT at the vet and peed on all of us and tried to bite everyone. I felt like a bad pet mommy.
All in all it's been a fairly stressful day and my body's whackiness really put me in a funk. Been wallowing all day. This is the roller coaster of infertility, I suppose.
I'll leave you with a few pictures of my bad ass fur-kids.

Kenzie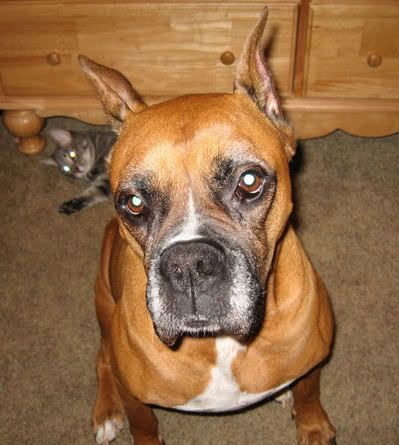 Valentine (fatty)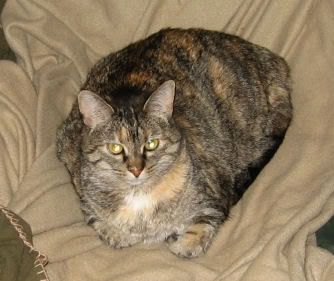 Johnny Cat (AWOL)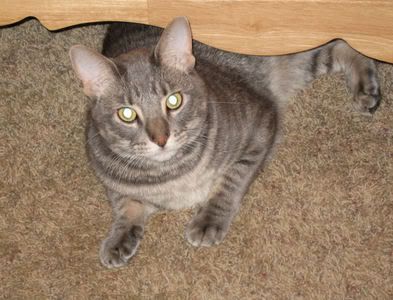 Contessa (peer/biter)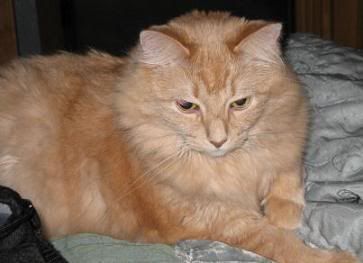 --Trish